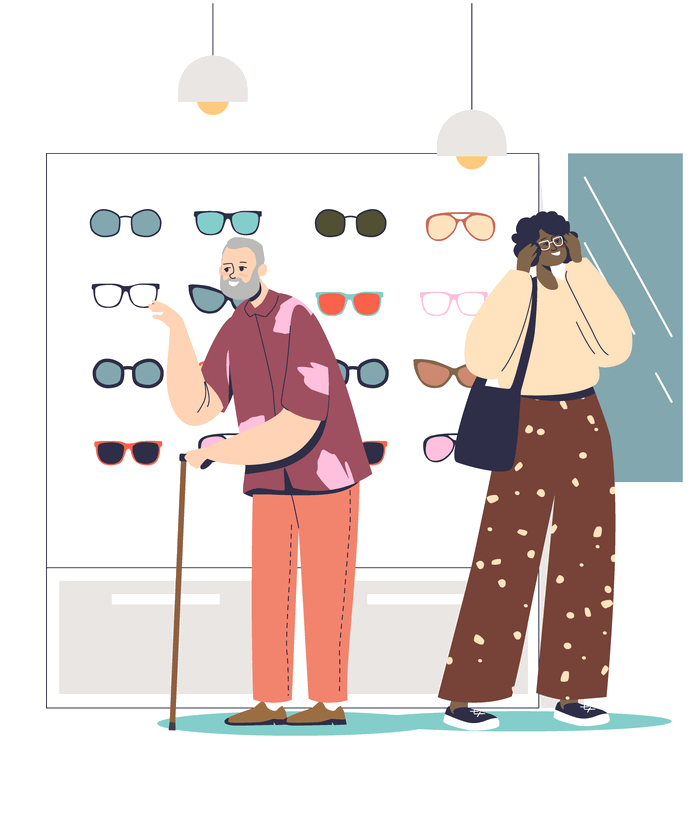 Running an Optometry Practice is challenging​
As an independent optometrist in Australia or New Zealand, you face a range of business hurdles that make it difficult to grow your practice.

These challenges include competition from corporate and franchised practices, keeping up with the latest industry methods, maintaining regulatory compliance, and balancing profitability with the need to provide quality customer care.
But what if it there was another way?
Imagine what it would feel like to successfully compete against the big companies in the eye care industry without needing a "big brand budget".

Picture what it would be like if you had the marketing strategy in place to grow your optometry practice on "autopilot" and give you back some of your precious time.
The OPTIGROWTH ACCELERATOR Promise
Marketing plans customized to suit your optometry business

10%+ INCREASED PATIENT BOOKINGS GUARANTEED ( OR WE'LL WORK FOR FREE !! )

We only work with businesses where we are confident that we can move the needle towards success. So after 12 months of working together, we promise AT LEAST 10% extra patient appointments year-on-year or we'll refund your marketing management fees for the corresponding month.
What Services Does the Package Include?
Depending on your goals and your budget, we can craft a growth plan that includes some of the following strategies:
"No pressure selling. Just a genuine interest in my company and vision!"​

For years I have seen countless emails about SEO services, all fairly pushy and light on details, so I had my doubts. But Paul is the real deal. No outrageous claims. He just talked about his years of marketing experience, his history of working with other optometrists, and a comprehensive SEO plan for the first 3 months and then the first year.
"If you are an independent optometrist looking to refresh your website, I highly recommend Paul from Optics Digital."

Paul understands Optometry. He works closely with you to make your website match your business goals. I'm very pleased with my website!
"I recently had the pleasure of working with Optics Digital Marketing and I must say it was an exceptional experience."

Paul implemented a comprehensive SEO strategy that is significantly improving my website's visibility and organic traffic. We have seen some improvements in the space of 3 months.
About Me
I'm from Brisbane, Australia and I've been developing WordPress sites and offering SEO consulting since 2008. I am passionate about staying on top of the ever changing digital marketing space and helping my clients to grow their local businesses. When I'm not working, I enjoy playing chess, bike riding and eating Japanese food (I lived there for many years!)
Would you like to start a project with us?​
Get started by providing some simple details and then booking a quick Zoom call to discuss your situation.